If you're looking into teeth whitening services in Fort Worth, you're probably seeing the word "Zoom" pop up everywhere. So, what exactly is Zoom?
Manufactured by Philips, Zoom is a professional in-office tooth whitening procedure that uses a highly concentrated peroxide formula, paired with exposure to an LED light, to deliver dramatically whiter teeth.
But given the number of DIY teeth whitening treatments out there, some people may wonder if an in-office Zoom procedure is actually necessary.
Let's talk a little bit more about the differences between Zoom and over-the-counter teeth whitening products, how Zoom works, and whether or not it's the right choice for you.
How Does Zoom Teeth Whitening Treatment Differ From DIY Products?
The advantage of the Philips Zoom teeth whitening system lies right in its name: you can achieve dazzling results incredibly fast. While over-the-counter whitening products can take weeks or even months to whiten your teeth only slightly, Zoom can help your teeth to become as much as eight shades whiter in less than 90 minutes.
Besides the time it takes to achieve results, another advantage Zoom teeth whitening has over at-home solutions is the concentration of hydrogen peroxide: the secret ingredient used to whiten teeth. DIY teeth whitening products, like gels and strips, typically contain between 5 and 10 percent hydrogen peroxide. Zoom, on the other hand, contains 25 percent hydrogen peroxide.
​​​Thanks to Zoom's stronger peroxide concentration—along with the light used to enhance this teeth whitening agent—this procedure produces far more dramatic results than what you can get online or at the grocery store.
How Zoom Teeth Whitening Works
You've probably seen Zoom being used on reality shows, like America's Next Top Model or Extreme Makeover. And while the teeth whitening effects are dramatic, the process isn't as intense as it may seem on TV.
Zoom consists of highly-concentrated hydrogen peroxide-based whitening gel, which works in tandem with a special LED light to infiltrate your teeth and remove the discoloration or stains. This in-office procedure usually takes around one hour to perform, but this depends on your unique smile. Treatment time can vary based on how much tooth discoloration you have and your personal preference to achieve desired results.
Here's what else you can typically expect when you come in for this procedure at our office:
First, we'll examine your teeth to ensure there is no existing tooth decay and to determine if you're a good candidate for professional whitening.
Before your treatment, our team will show you a shade guide to help you determine the exact shade of white you'd like your teeth to be.
Then, your teeth are cleaned and polished thoroughly since plaque and food particles can affect the process of whitening.
Steps are taken to protect the lips and gums, and then the Zoom whitening gel is applied to your teeth.
This gel remains in place for three 15-minute sessions, during which time the Zoom chairside lamp is activated.
This lamp, which targets all teeth at the same time, then causes a chemical reaction that lightens the color of your teeth.
That's it! After the three 15-minute rounds are complete, you'll instantly see a lighter smile.
Who's a Good Candidate For Zoom Teeth Whitening?
If you're struggling with discolored teeth and wish your smile was more dazzling, you may be an ideal candidate for Zoom teeth color correction. However, teeth whitening treatments aren't effective for everyone, so you'll need to consult with a cosmetic dentist beforehand to determine if you're a good candidate.
Patients with the following conditions or circumstances may not be suitable for Zoom teeth whitening:
Oral health issues: Patients with periodontal disease, tooth decay, cavities, and exposed roots are not good candidates as this treatment would cause significant discomfort.
Allergies to peroxide: If you're allergic to peroxide, you will not be able to have your teeth whitened, since peroxide is the active ingredient in teeth whitening procedures.
Children under 16: Children under 16 aren't ideal candidates for whitening as they have thinner enamel, which could lead to increased sensitivity.
Multiple fillings and restorations: If you have a lot of fillings, dental bonding, or crowns, you may not achieve the whitening results you desire. This is because restorations will not respond to whitening, and a whitening treatment could result in a very uneven appearance.​​​​​​​
Intrinsic stains: Intrinsic stains are discolorations that develop deep within the tooth.​​​​​​​ Unfortunately, these stains don't respond well to teeth whitening treatments.
Again, if you're interested in teeth whitening services in Fort Worth, but you're not sure if you're a good candidate, speak with a cosmetic dentist first. They can perform an examination to determine what type of discoloration your teeth have and your candidacy for professional whitening. If you're not a good candidate for teeth whitening, they might recommend other procedures that can help you get the smile you've always wanted.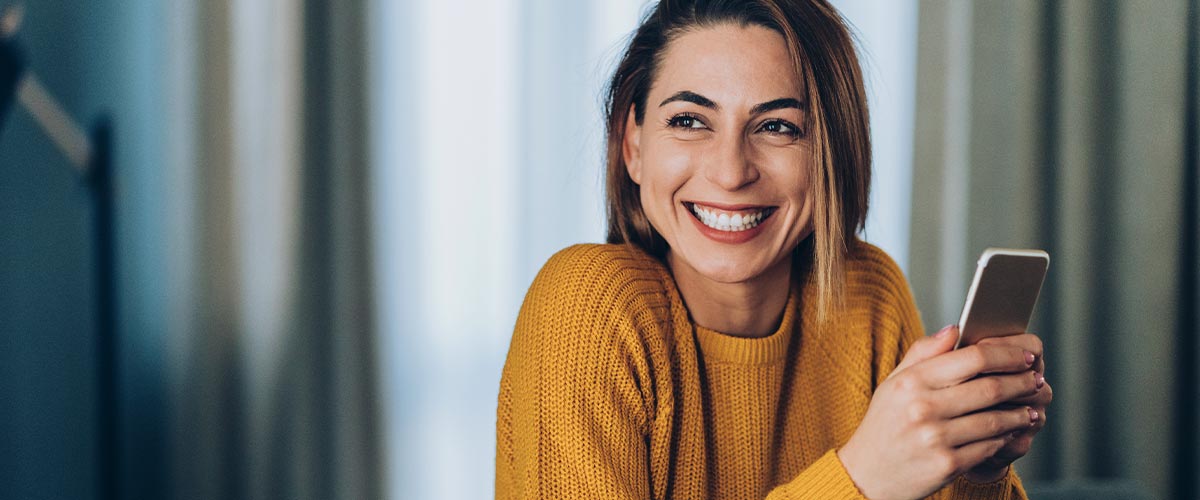 Ready For a Brighter, Whiter Smile? Contact Us For Professional Teeth Whitening Services Today!
It's incredible that you can achieve a dazzling white smile in under an hour flat, but thanks to Zoom whitening treatment, you can. If you're self-conscious about your teeth or simply looking for a fast, effective way to achieve a brighter smile, maybe it's time to get in touch with one of our cosmetic dentists about this treatment.
We'll let you know if you're a good candidate for this service and create a customized plan to help you achieve that picture-perfect smile. Schedule an appointment with one of the friendly cosmetic dentists at Smile Fort Worth today, and we'll help you achieve the smile of your dreams.