Yes, Smile Fort Worth is a full-service dental office. But, what exactly is a "full-service" dental office, and why does it matter?
A full-service dental office is just that: a dental office that provides the full spectrum of dental services you might need, from cosmetic dentistry to preventative care and more.
But, a high-quality, full-service dental office doesn't just focus on service or product offerings. No, these practitioners strive to make a positive difference in your life that goes beyond oral health.
Let's look at what makes a full-service dental office, like Smile Fort Worth, different from the rest.
It's a One-Stop Shop For Everything You Need
Most dental practitioners often specialize in one field, like orthodontics or general dentistry, and offer a small number of service offerings. A full-service dental office, however, goes beyond your basic teeth cleaning or brace fitting.
At a full-service dental office, practitioners are trained in most fields of dentistry and can offer a wide range of dental treatments.
That means they can take care of just about anything you need. Whether you need veneers, a root canal, dental implants, or braces, you can get everything done under one roof.
No More Traveling From Specialist to Specialist
Let's say you go to your general dentist, and they discover you need a root canal. The general dentist isn't trained and doesn't have the right tools to handle complex root canal procedures, so they send you to a specialist.
Now you have to take off work, drive across town, and go to an unfamiliar office just to get a dental procedure.
Not at a full-service dental office. Because their practitioners have the training and tools to cover most dental problems, you only have to drive to one office for everything.
Your Dentists Get to Know You, and Your Teeth, Better
When you go to one practitioner for all of your dental care needs, they're able to understand the big picture.
A full-service dentist can develop a complete history of your oral health over time and understands the trajectory of where it's going.
But they don't just know your oral health history. During your visits, they get to know you—your concerns, wants, and needs. By developing a better understanding of you and your teeth, they're able to make better decisions for your dental health in the short and long term.
A Full-Service Dentist Can Be Your Family's Dentist
If you have kids, you already know how complex and tiring it is to manage the logistics of keeping everyone on their individual schedules.
When you partner with a full-service dentist who has training in pediatric dentistry your entire family can be seen by the dentist on the same day instead of having to take different members on different days or to different offices.
Little ones getting used to the process of going to the dentist's office, or children who suffer from dental anxiety, may also feel more comfortable going when they know that the entire family is there.
Another added bonus? Their dental hygiene habits might improve. After building a rapport with a friendly practitioner they know, kids may become more receptive to the preventative care tips your practitioner will offer.
A Familiar Atmosphere Means Less Dental Anxiety
Ever gone to the same dentist or doctor's office for years, and the staff still doesn't know your name? That's unlikely to happen at a full-service dental office. When you partner with a dental office that's dedicated to your lifelong dental care needs, the staff is going to get to know you and your family well.
And when you see friendly, familiar faces who greet you and the little ones by name, you're unlikely to have dental anxiety because you know you'll be around people who care.
That kind of familiarity also affects your comfort and satisfaction level, which will motivate you to go to the dentist regularly.
According to a study by the American Dental Association, only 25% of Americans are satisfied with their dental care. The more dissatisfied you are with your current dentist, the more likely you'll dread making an appointment, and the more your dental health will suffer.
When you have a positive relationship with the staff and your practitioner, your overall oral health improves.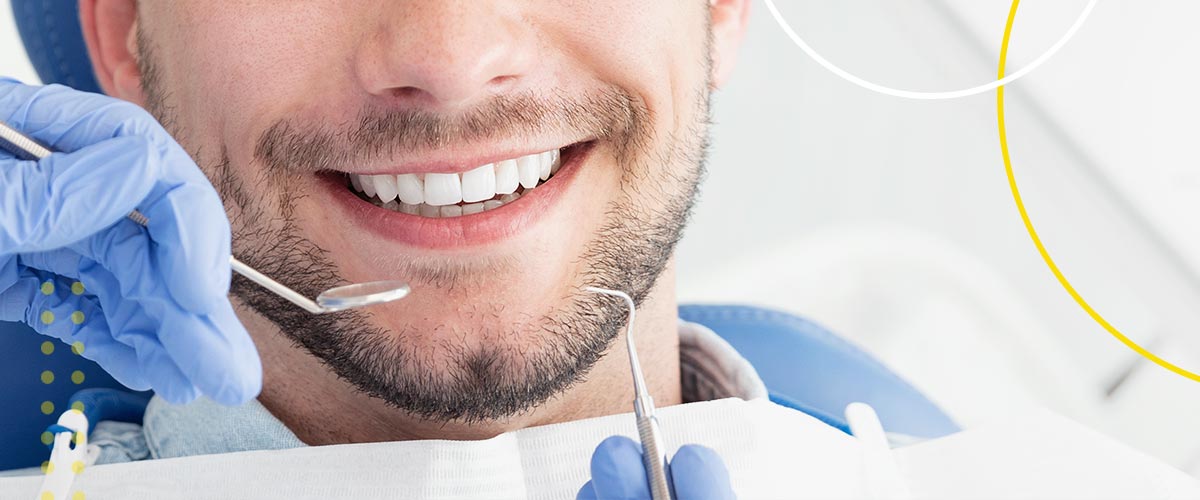 Learn More About the Smile Fort Worth Full-Service Difference
Most people don't look forward to visiting their dentist's office. But Smile Fort Worth isn't your typical dentist's office.
When you walk through the door, you'll be greeted by our friendly team—and you can bet they'll do everything possible to make sure you leave with a smile on your face.
Smile Fort Worth is a full-service dental office that provides dental care designed just for you. Led by Dr. Harlin, Dr. Wilkinson, and Dr. Collins, our team is happy to provide you with the highest-quality, individually-tailored dentistry possible. Together, we hold years of experience reconstructing, rejuvenating, and protecting smiles for children and adults in Fort Worth.
No matter the reason for your visit, our mission is to help you look and feel your best. Schedule your appointment today and find out what we're all about.
If it's been more than six months since your last appointment, schedule an appointment with Smile Fort Worth today.
Plan Your Next Visit to Our Office.