A healthy white smile is on just about everybody's wish list. And when North Texas patients decide to make that wish a reality, they often look into professional teeth whitening in Fort Worth or over-the-counter products.
But how long will the dazzling effects of in-office teeth whitening last? And can you get the same results with a DIY kit?
Before we look at the results of professional teeth whitening treatment versus at-home solutions, you first need to understand what causes discoloration in the first place and how teeth whitening actually works.
Different Causes of Tooth Discoloration
To understand what kind of teeth whitening results you can expect, it helps to know what type of stain you are dealing with. Tooth discoloration falls into two different categories: extrinsic and intrinsic stains.
Extrinsic Stains: These stains usually develop when highly pigmented foods and tar from tobacco products build up on the outer layers of your tooth enamel, or the surface of the tooth. Common culprits of extrinsic tooth stains include:
Coffee
Tea
Red Wine
Nicotine
Intrinsic Stains: Unfortunately, there are some stains you just can't avoid by being careful about what you eat and drink.​​​​​​​ Intrinsic stains are deep discolorations that develop within the tooth when the inner layer (known as dentin) either yellows or darkens.​​​​​​​ Typically, intrinsic stains develop when you experience trauma or injury to the tooth. Causes of intrinsic stains include:
Certain medications
Trauma or injury to a tooth
Tooth decay
Too much fluoride
Genetics
Because extrinsic stains are likely only affecting the surface of your tooth, these types of stains respond well to teeth whitening treatment. Intrinsic stains, on the other hand, are trickier to remove. For patients with deep-set intrinsic stains, your dentist may recommend veneers for a more effective cosmetic result.
When It Comes to Teeth to Teeth Whitening, It's All About Concentration
Most teeth whitening methods involve whitening agents such as hydrogen peroxide, carbamide peroxide, or a mix of the two. While many DIY teeth whitening kits use a form of peroxide, the key difference between these and professional teeth whitening in Fort Worth is the concentration.
Our cosmetic dentists use a very high percentage mix of hydrogen peroxide and carbamide peroxide because we have the capability to isolate the teeth and protect the gums, cheeks, and tongue from peroxide exposure. The FDA limits the concentration of these agents in over-the-counter products because there's not an ability to protect peroxide from getting into the fleshy parts of your mouth and causing damage.
​​​Thanks to the stronger peroxide concentrations they have access to—along with the tools and instruments that enhance these agents—teeth whitening performed by a dentist produces far more dramatic results than what you can get online or at the grocery store.
How the Teeth Whitening Actually Process Works
In-office teeth whitening in Fort Worth usually involves several steps, including an initial exam to determine if you're a good candidate for teeth whitening. As we mentioned earlier, whitening substances aren't effective if you have deep intrinsic stains. And if you have tooth decay, a whitening procedure could lead to discomfort and sensitivity.
If you're a good candidate for treatment, your teeth whitening appointment will usually take between two and three hours in total. But, depending on the severity of your stains, it could involve several visits to the dental office.
Here's what the teeth whitening process typically looks like at our office:
First, you'll come in for an exam to ensure there is no existing tooth decay and to determine if you're a good candidate for professional whitening.
Next, you'll have photos taken of your teeth, impressions made, and a customized tray created that goes over your front four top incisors.
Then, a professional-grade whitener is painted onto teeth and left on for approximately 30-90 minutes before being removed. Sometimes, a special UV light is used to increase the effectiveness of the whitening solution. 
How Long Will the Results Last?
So let's get to the big question, how long will the results last?
The transformative effect itself is immediate. During an in-office teeth whitening treatment At Smile Fort Worth, you can actually expect your teeth to become as much as eight shades whiter in less than 90 minutes. And most patients can expect their pearly whites to last around twelve to eighteen months.
However, teeth whitening isn't permanent. You'll need to maintain good oral hygiene, avoid pigmented food and drinks, and avoid tobacco products if you want the whitening effects to last as long as possible.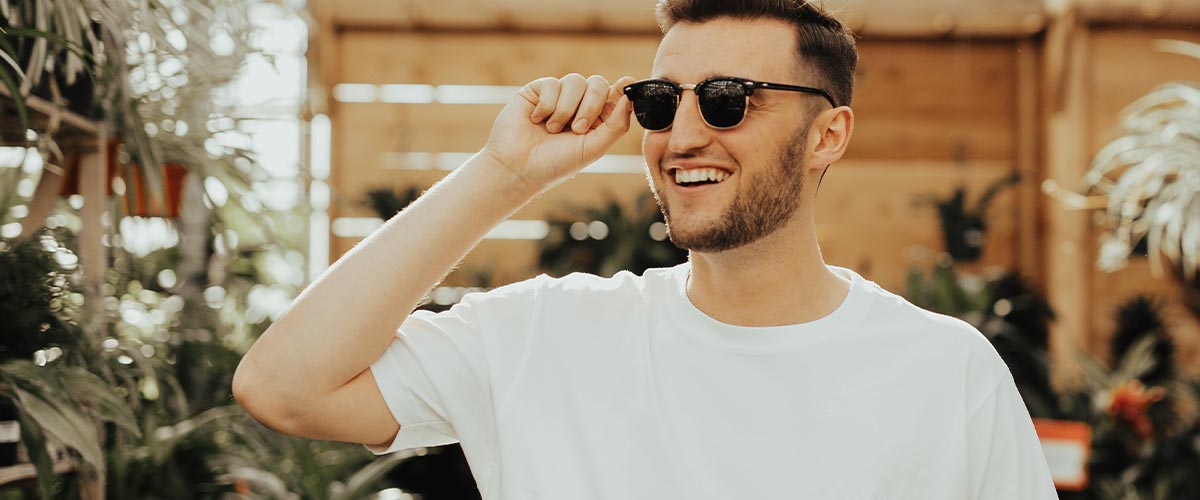 Our Fort Worth Teeth Whitening Professionals Can Put the Sparkle Back In Your Smile
Everybody wants a bright, dazzling smile. Unfortunately, many of the things we enjoy—coffee, tea, and wine—can take the sparkle out of our smiles. And some factors, like age, genetics, and health, are out of our control.
If you've been tossing around the idea of brightening those lackluster ivories, our team at Smile Fort Worth can help. ​​​​​​​​Our teeth whitening treatments are approved by the American Dental Association and can dramatically whiten your smile. The best part is that it typically only takes around an hour to see results!
Schedule an appointment with us today, and we'll help you turn your dream smile into a reality.